MD For Moms Radio, Every Wednesday 1pm (ET) on The BBM Global Network, TuneIn and iHeartRadio or as a podcast on iTunes.
This week on MD for Moms, I'll be interviewing Mindful MD Mom blogger and pediatrician Dr. Nadia Sabri and pediatrician 'non-blogger' writer of A (Doctor) Mom And A Blog Dr. Elham Raker Safani about mindfulness and how to incorporate a sense of stability and joy into parenting. We will discuss Dr. Sabri's award winning blog, The Mindful MD Mom and how she balances life as a mom, a yogi, a pediatrician and a blogger, among other things. We will also discuss Dr. Safani's (Doctor) Mom and a Blog, approach to parenting, how to enjoy motherhood to the max and more.
Have a question for A (Doctor) Mom Dr. Elham Safani or

Call to talk to us LIVE on air: 866-451-1451
Learn more about my guests, Dr Nadia Sabri and Dr. Elham Safani: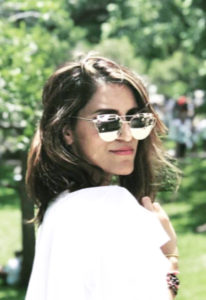 Nadia Sabri MD, FAAP is a board certified Pediatrician, mom of two, yogi and founder of The Mindful MD Mom, a multi-award winning mindfulness and millennial mom blog. Dr. Nadia believes in a conscious and holistic approach to parenting, wellness, and life. She has been featured in MomMD, KevinMD, Help Mama Meditate, Wholist Health—among others.
Connect with Dr. Nadia on her blog at https://themindfulmdmom.com
On instagram, twitter, facebook, pinterest @themindfulmdmom
Insta: www.instagram.com/themindfulmdmom
T: www.twitter.com/themindfulmdmom
Fb: www.facebook.com/themindfulmdmom
P: www.pinterest.com/themindfulmdmom
---

Dr Elham Safani: I'm not a "blogger", just a mom, a wife, a daughter, a sister, a friend and…a doctor who wants to share experiences and hopefully some insight. Sometimes about life, sometimes about medicine, sometimes about subjects I know nothing about but want to learn! My thought is if I'm thinking about it then so are others so let's figure it out together!
Follow Dr. Safani on Facebook